The Muir of Dinnet National Nature Reserve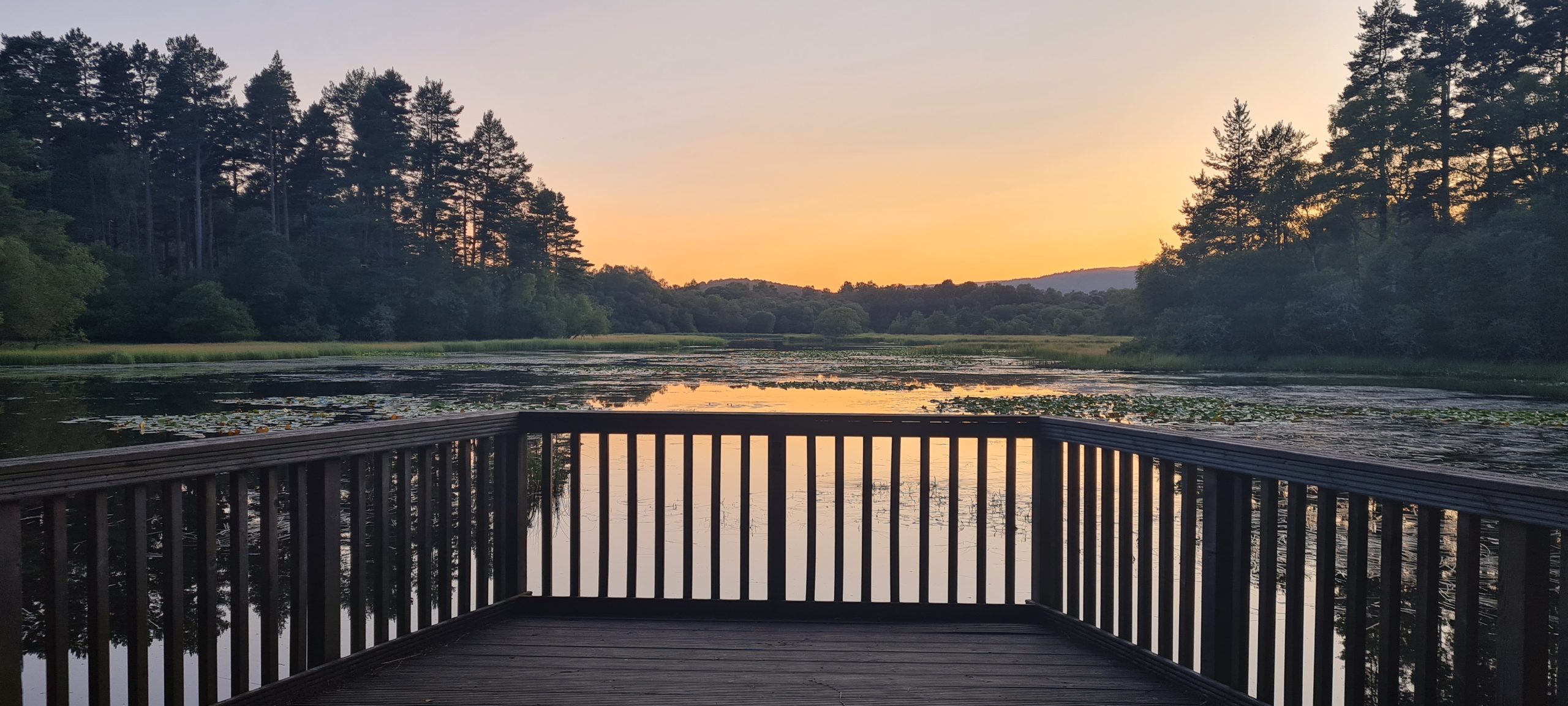 The Muir of Dinnet is a beautiful and tranquil nature reserve located in between Ballater and Aboyne in the Cairngorms National Park. It covers an area with a variety of landscapes, such as lochs, heathland, and woodland. The reserve is also home to a wide range of wildlife too, including red squirrels, otters, and a variety of bird species. 
Explore the nature trails that wind through the reserve. These paths are well-maintained and offer visitors the opportunity to get up close and personal with the natural environment. Listen to the bird song or that of an eery sound of a soaring buzzard. Walk through Birchwood's and ancient Caledonian Pines and watch the trails light and shade as their branches sway in a refreshing breeze. Truly a great way to immerse your senses whilst breathing the fresh air of this special place. Flora and fauna surround you, so remember to leave only foot and paw prints. If you tread quietly, you will maybe see a red squirrel as it darts up and down the Scots Pine trees with their bushy tails bouncing behind them.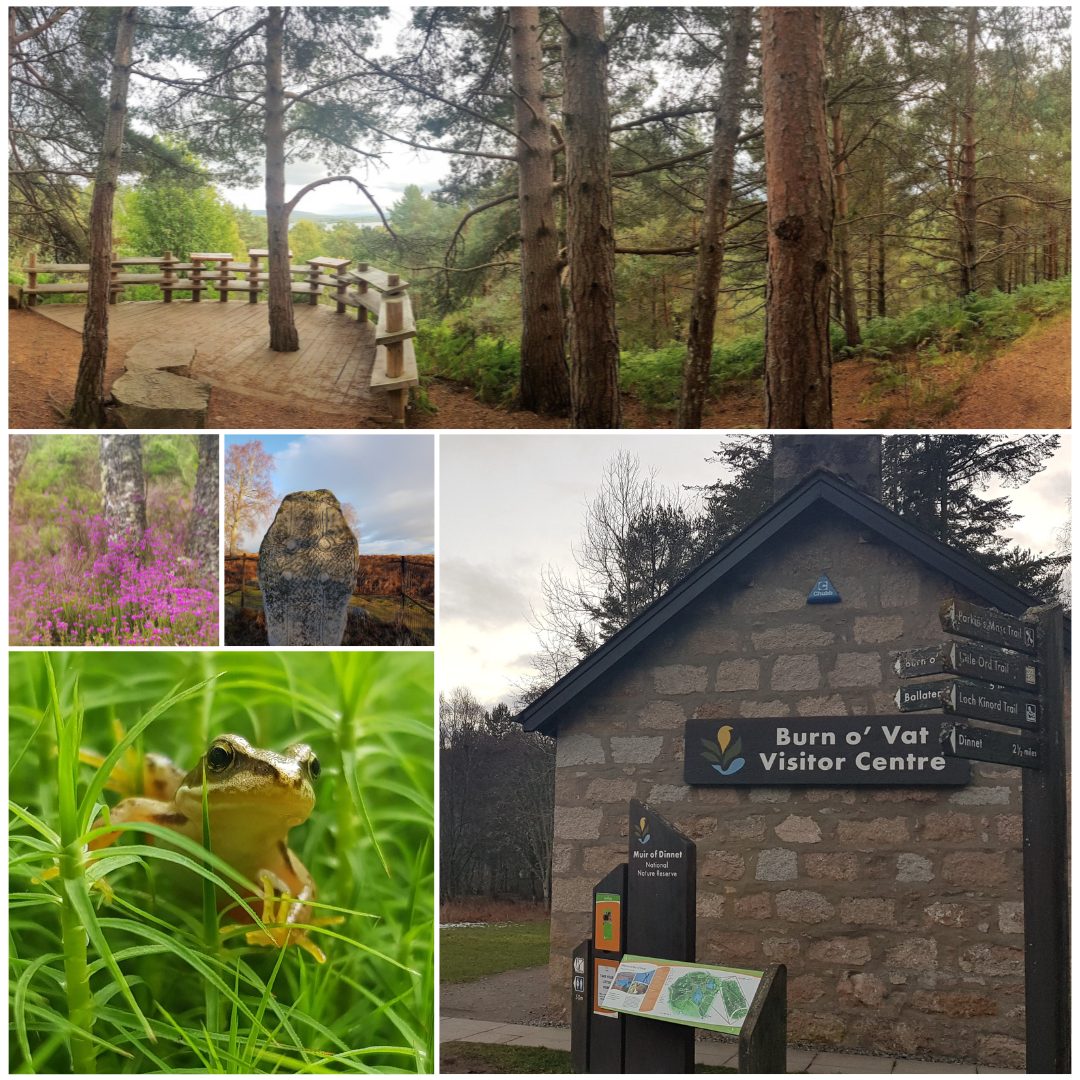 The walks around Loch Kinord and the Muir of Dinnet are home to several important archaeological sites, in fact humans have been in the area for 10,000 years, and evidence of ancient settlements can still be seen in the surrounding landscape. These special places are noted as great things to see and do with our Cairngorm Lodges' guests. The Burn O'Vat deserves a special mention as it makes it into the top things to see and do in Royal Deeside.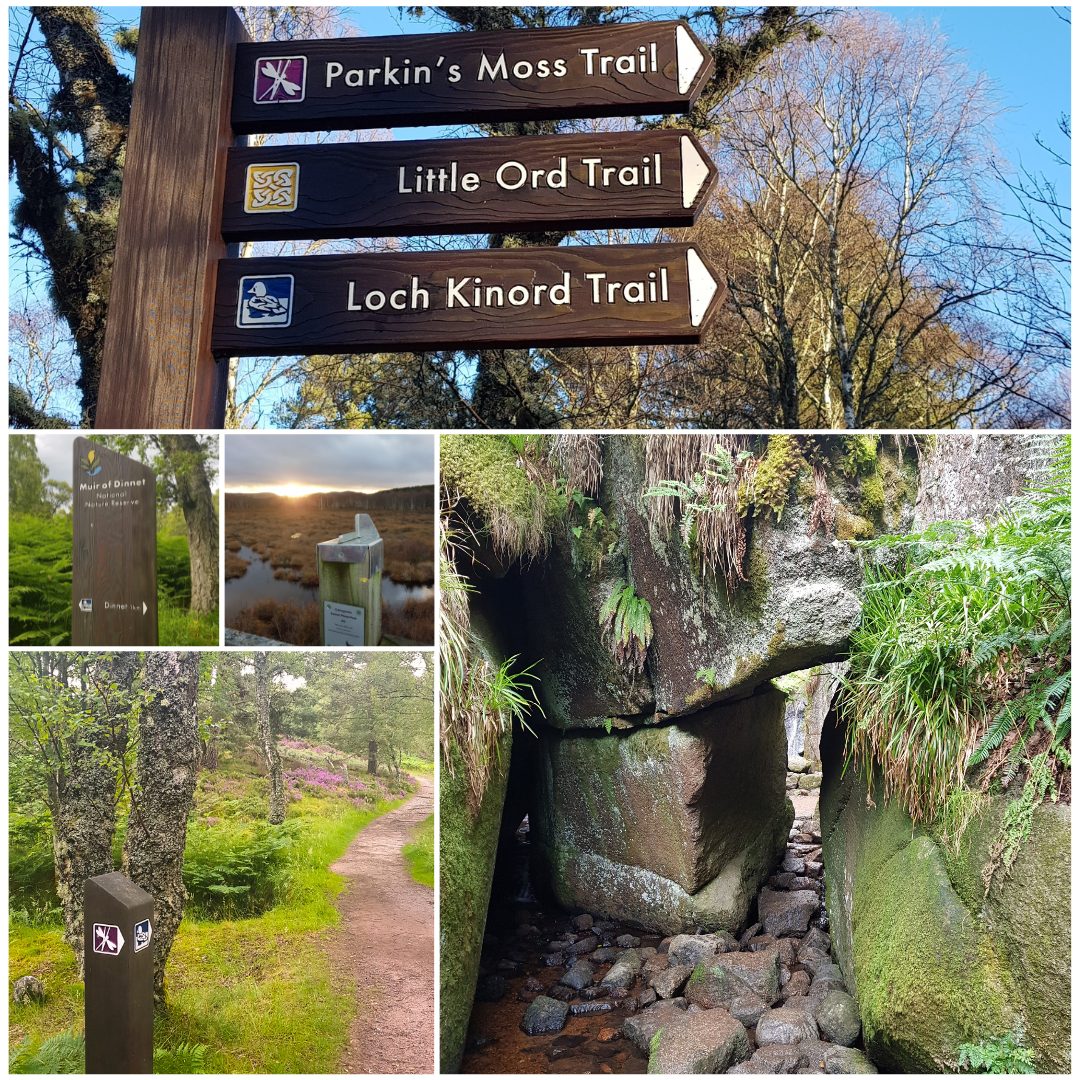 The Burn O'Vat is a unique geological rock feature that was created by melting glaciers and erosion thousands of years ago. You can step over the rocks in the burn that flows out of the Vat and head through the rock face gap, to see and hear the waterfall and it's towering rock walls. If you don't mind getting a wee bit wet then why not head to explore the cave that's behind the waterfall. There is a myth that the Scottish outlaw Rob Roy MacGregor, once hid here from the authorities. However, its more than likely to be that of the 17th Century Deeside outlaw Patrick Gilroy MacGregor. 
Should you take the "Parkins Moss"walk from the Visitor centre look out for the Scenic Photo Post point this is a project that studies the landscape and it's seasons across certain key areas in the Cairngorms National Park. You can signup for free and share your images in this long-term initiative, designed and set up by the Cairngorms National Park Authority with support and funding from the Forestry Commission Scotland and Scottish Natural Heritage.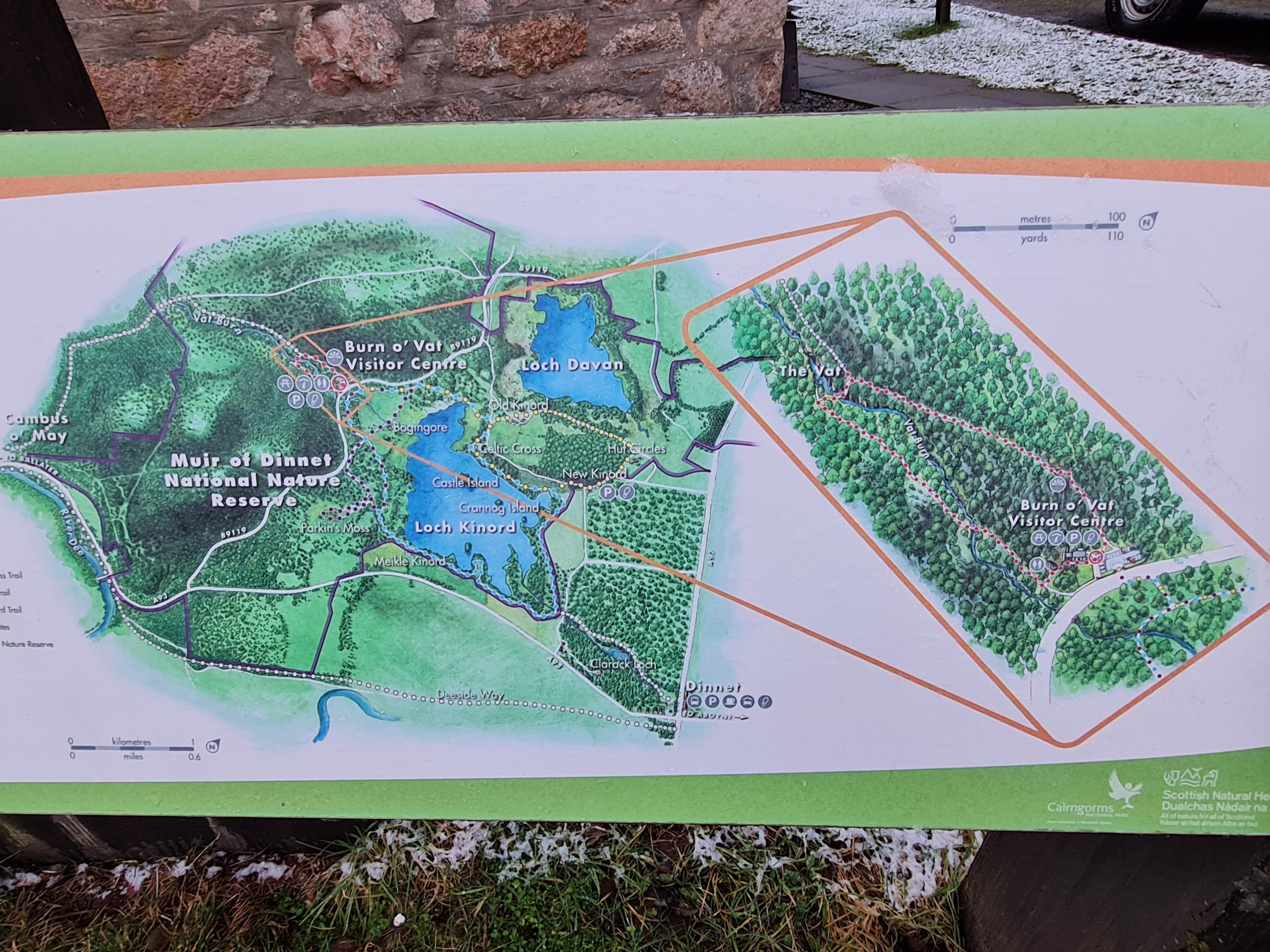 Top Tips to Exploring The Muir Of Dinnet Area
Wear comfortable waterproof shoes.
Dress in layers and remember your sunscreen

Read more great walks with detailed maps & trail with

WalkHighlands

 

Car parking in addition to that found at the Burn O'Vat and Visitor Centre. Dinnet village